Rveal 1-Year Extended Warranty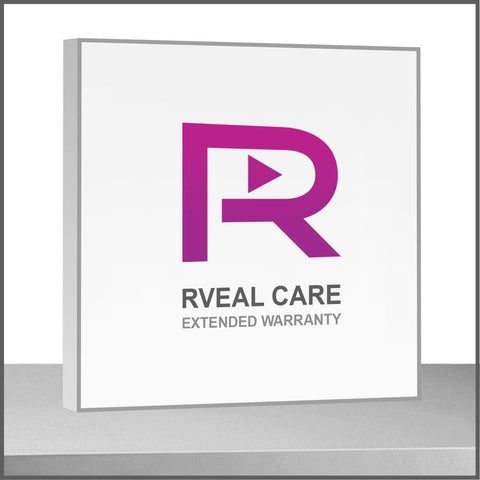 Our Rveal products come with a hassle-free manufacturer warranty and lifetime customer support. For extra protection, get this extended warranty and stay covered for years to come.
Description
Description
Get peace of mind and dedicated support from the people who know your Rveal products best.
Our Rveal products comes with a hassle-free manufacturer replacement warranty and unlimited tech support.  To extend the coverage further, simply add this item to your cart when purchasing any Rveal product and stay protected for an extra year at no charge. 
Because we make the hardware, customize the software and provide U.S.-based customer support, Rveal products are truly integrated systems and come with many great benefits. You'll enjoy an all-in-one service and customer care from experienced technicians, ensuring that most things can be resolved in just a few minutes over the phone or email. We're also available around the clock to fix any issues or answer any questions you may have. Here at Rveal, you come first.
If you'd like to think about it, not to worry, you can order the extended warranty at a later time. But don't take too long, you must take advantage of this within 30 days of receiving your Rveal order to be valid. With our satisfaction and money-back guarantee, there is absolutely zero risk to you so feel free to give Rveal a try first. Buy with confidence.
Reviews